Setting the stage.
Kathryn Shaw, Artistic Director, Studio 58
Known for creating magic on stage, Kathryn Shaw brought her artistic talent and visionary leadership to Langara nearly forty years ago. As the Artistic Director of Studio 58, she took a humble theatre-arts curriculum and grew it into a nationally renowned professional training program.
Kathryn's gift for training actors to become artistically and technically seasoned professionals has earned her a prominent reputation in the Canadian theatre community. Each year, students across the country compete for one of the available select seats to learn from Kathryn and the Studio 58 faculty – a formidable group who all offer extensive experience in the industry. Kathryn has inspired and shaped the careers of hundreds of actors and production professionals, leaving an indelible impact on the landscape of Canadian theatre.
"My students inspire me on a daily basis. Their talent, courage, optimism, and passion constantly remind me of why I chose theatre for my profession in the first place. I, along with my dedicated colleagues – both staff and faculty – have built a program that offers the very best theatre education for our students. They grow not only as artists and theatre professionals, but also as human beings. It is a joy to follow their successful careers in the arts and their contributions to Canadian society as individuals. 
"Studio 58 is a hotbed of creativity, imagination, and spirit, from the classroom work to the incredible productions we produce in our intimate theatre. Our program makes a huge contribution to the artistic community in Vancouver and across Canada, where our graduates work not only in theatre but in film, television, commercials, voice-overs, video games, and related arts. I am so proud to be a part of this extraordinary training institution."
In 2010, Kathryn, who also directs performances for Vancouver's Bard on the Beach Shakespeare Festival, was listed by the Vancouver Sun as one of BC's 100 Most Influential Women. The same year, she received the Career Achievement Award from the Vancouver Professional Theatre Alliance and the ACCC Bronze Medal for Excellence in Teaching. In 2005, she was elected to the BC Entertainment Hall of Fame. She was also a recipient of the 1996 Sam Payne Award given by UBCP/ACTRA in recognition of "humanity, integrity, and the encouragement of new talent."  She has served as the Festival Adjudicator for Theatre BC's Mainstage in 1991 and 2004, as well as adjudicating regional festivals. Kathryn has been nominated for four Jessie Richardson Awards for her work, winning two for Direction and Best Production.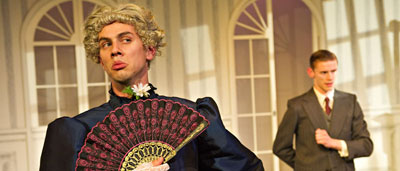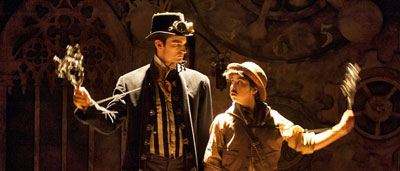 See related stories:
Share this story Tweet about this
Posted on: August 13, 2013