Making an impact.
Brittany Whitmore, Business Administration Alumna
Brittany Whitmore came to Langara to build a career for herself. Driven by enthusiasm and diligence, she wanted to make an impact in her community.
Since graduating from Langara School of Management's Bachelor of Business Administration (BBA) program in 2014, Brittany has founded TEDxGastownWomen, an annual event to empower women and girls, and launched her own public relations firm, Exvera Communications Inc.
"I never expected that I would study business, or knew what opportunities were available in entrepreneurship or marketing," said Whitmore. "The Langara School of Management encouraged me to find the confidence to speak up and voice my ideas. Langara was a huge turning point in my journey; I started my first business while in my second year, and my career really accelerated during my time in the program."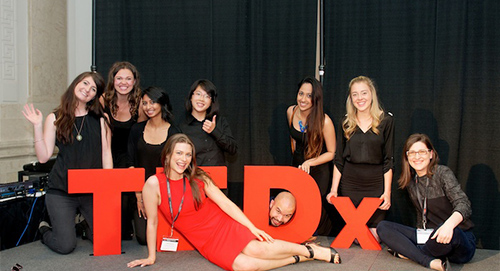 Brittany Whitmore is recognized in the fourth annual 2017 BCBusiness 30 Under 30 winner list.
See related stories:
Share this story Tweet about this
Posted on: August 1, 2018