Building campus culture.
Emma Munro, BBA Graduate and Design Formation Student
Emma Leigha Munro is a big thinker and a persistent doer with a habit of bringing people together and mobilizing forces. So when she learned that the Langara Business Association (LBA) had fallen into inactivity, she set her sights on revitalizing the club that had historically been the biggest on campus. 

Emma, who completed her Bachelor of Business Administration at the College before moving on to the Design Formation Program, brought together a handful of enthusiastic business students who pitched in to rebuild the LBA. Within a matter of weeks, she had spearheaded a new executive team with a unified vision, and the LBA was taking on a legion of enthusiastic new members.
 "I believe in the potential of the club and its members. The mission is to strengthen the sense of community at Langara by fostering campus culture – and I'm passionate about making that happen. Getting involved with the LBA has been the best part of my college experience so far. It has opened a lot of doors for me and I've made lifelong friends."
Emma's infectious energy and dedication to the College community helped bring together 250 new members during the LBA's first two terms after re-launching in September 2012. The group organized 20 events in eight months, including workshops, socials, and networking opportunities, and they've been flourishing ever since. They are planning to keep up the momentum with more activities and events in the year ahead.

Emma is currently in her final year of the Design Formation Program, a career program that merges the design disciplines of spatial formation and communication design. She plans to combine the business sense she sharpened during her first degree at the College with her creative talent for visual arts, display merchandising, and graphic design.


"I've met a lot of great people here and I'm so grateful for the potential that Langara has instilled in me. It's hard to leave this place!"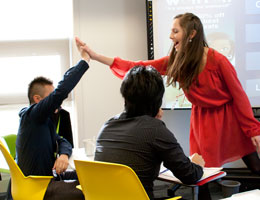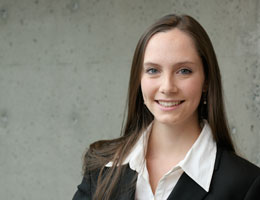 See related stories:
Share this story Tweet about this
Posted on: August 15, 2013